At Layflat Massage, our goal is to provide you with the highest quality of service. Enjoy the convenience of quality professional massage in the comfort of your home, office or the location of your choice.
Layflat Massage proudly provides professional On-Site Massage to businesses, community functions, and events throughout Tippecanoe County and surrounding areas.
On-Site Massage
On-site massage does not require a private room and can be offered at the workstation, in a conference or work room. We may use a massage table or chair depending upon the client's comfort and space available in the environment.
The length of a massage session is 10-15 minutes, the length of a typical work break. During the massage, the recipient is seated and fully clothed. Therefore, no change in attire is necessary. We use techniques that focus on the upper part of the body – neck, head, shoulders, back, and arms.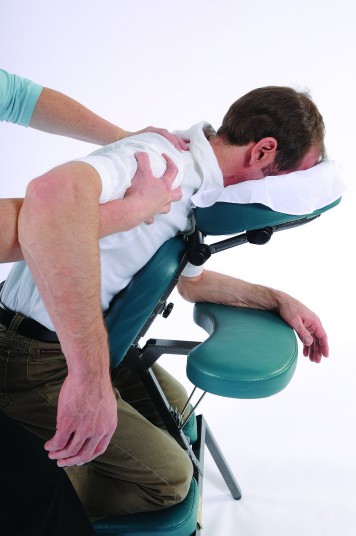 In Home Massage
Getting an in home massage works well for many people, especially people with limited mobility, but also if you are busy or have a schedule that makes it difficult to get to a massage studio when it is open. We are available 7 days a week, morning, afternoon, or evening. We bring the massage table, stool, bolster, linens, cream and music right to you! Also, by not having to drive home afterwards, you get to optimize your ability to relax!
Give a call today! (765) 426-3744